All of us are curious about how many downloads a competitor's app has, how it acquires users, how much audience it has, and, of course, how much it earns.
Finding out about the performance of a competitor's app is both useful and interesting. Today I will talk about the tools that will help you do this.
As a bonus, at the end of the article, we will verify if Telegram's MAU is actually 200M active users as it claims.
→ Test your product management and data skills with this free Growth Skills Assessment Test.

→ Learn data-driven product management in Simulator by GoPractice.

→ Learn growth and realize the maximum potential of your product in Product Growth Simulator.

→ Join our discussion on LinkedIn. New topics to talk about every week.
Estimating the downloads and revenue of a competitor's app
Sensor Tower, a popular mobile app intelligence platform, has a premium product called Store Intelligence. Just like a similar product from App Annie, it is a paid (and pretty expensive) service. However, Sensor Tower also has a limited free version, which in most cases is enough to help you answer some basic questions.
With the help of Sensor Tower, you can find out the number of downloads of any app for the previous month.
According to this link, for example, we can find out that in July 2019, Telegram was downloaded 3M times on iOS devices. And this link shows the same app had 10M downloads on Android devices in the same period. Make sure to keep these numbers in mind; we will use them a little later.
Sensor Tower also allows you to measure an app's revenue from its in-app purchases.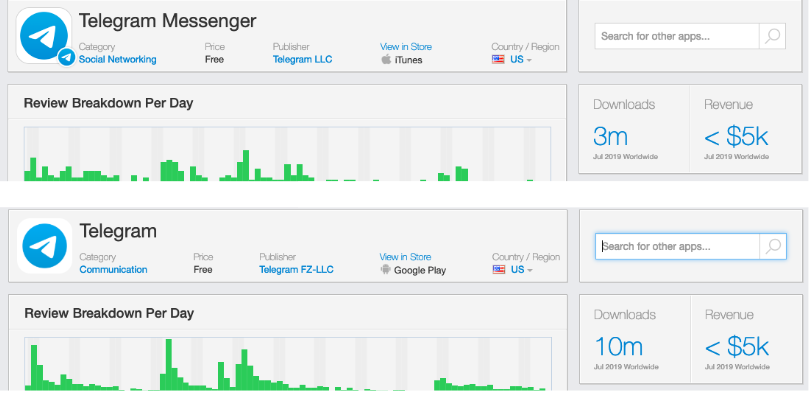 Let's take a look at FaceApp, which has topped App Store's charts in most countries lately.
One issue worth noting is that services like Sensor Tower and App Annie often have difficulties estimating the revenue and downloads of high-ranking apps. These services evaluate downloads and revenue based on the app's position in the store's charts. It is difficult to predict the number of downloads for an app occupying the 1st place, since it is not limited by the known numbers about the preceding and following apps (well, except for the number of devices, but this doesn't always help).
Sensor Tower shows 49M downloads for FaceApp in July. In June, the number was 14M downloads. In past weeks, FaceApp has amassed more downloads than all of 2019.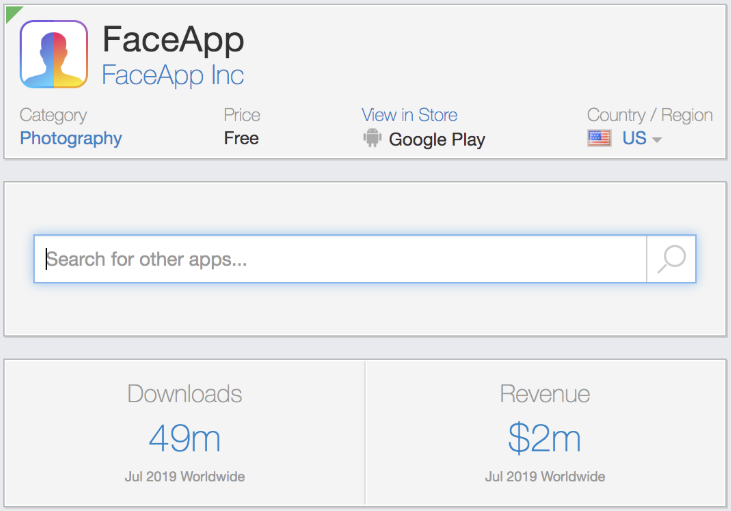 According to my observations and experience, this tool is quite accurate. On almost all the projects where I had direct access to app data and could compare actual performance with the estimates provided by Sensor Tower, the numbers looked similar.
Using this tool, you can estimate the number of downloads and the revenue of your competitors' apps quite accurately. If you want, you can do the same with your friends' apps, too.
As a reminder, you can also get the estimate total number of an app's downloads on its page in Google Play.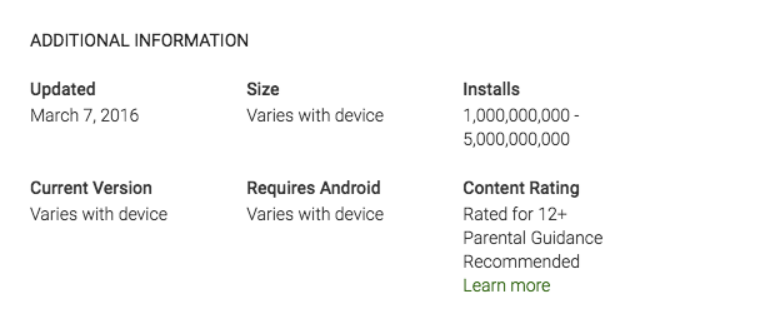 Expand your knowledge in the most convenient way
You can learn about GoPractice updates and receive new materials for professional development by email, or follow the updates on our LinkedIn page
Estimating the audience of a competitor's app
Assessing the audience of a competitor's app is not an easy task.
Years ago, there was a service called Onavo Insights, which evaluated app audiences in the US. But after Facebook acquired the company, the service was shut down and made available exclusively to Facebook employees, who use it to identify the apps that are growing fast and might be potential candidates for acquisition.
Prior to its acquisition, Onavo had developed a mobile VPN app that compressed and encrypted internet traffic and ran it through the company's proxy servers. Users could install the app to save on their metered data plans. At the same time, the company used its service to track app usage and sold this analytics to other developers.
App Annie, Prioridata and Apptopia provide similar services, but they are not free.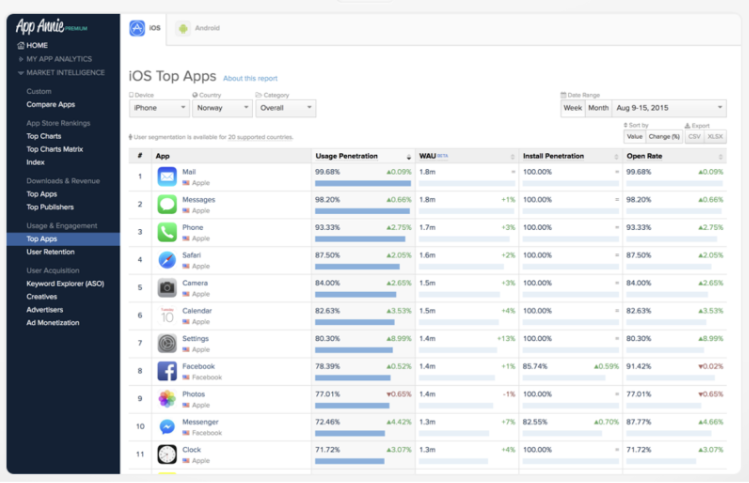 I only know one free method to find out the audience numbers of mobile apps, but you should use it very carefully.
There is a small hack when using Facebook search engine: If you search for an app's name in the search bar, this is what you will see: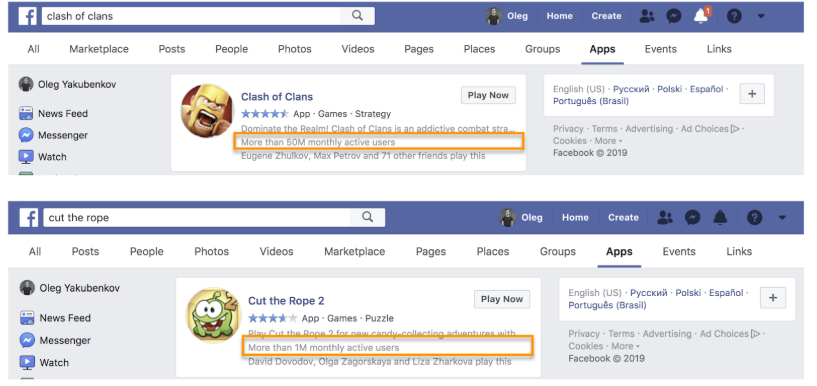 Unfortunately, there is no information about how Facebook collects this data, or whether it is trustworthy (if you have information in this regard, please share with us in the comments section).
In most cases, these numbers look quite reasonable and give you a rough idea of the app's audience. But I think the quality of estimates depends a lot on how Facebook's SDK is integrated in each app.
Evaluating traffic sources for a competitor's mobile app
Where do your competitors get their downloads from? This is a very interesting question. Answering it will give some good ideas on how you can increase your app's traffic.
SimilarWeb provides some answers. Using this service, you can get an approximate idea of how people find the app you are interested in, whether through search engines, app store charts, featured apps or some other store mechanics.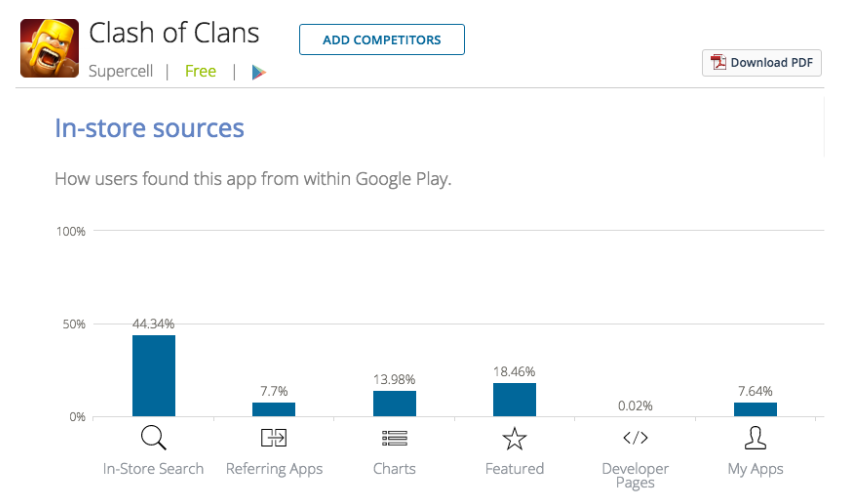 Another interesting feature of the service is to look at what keywords lead users to the app's page. You probably won't find any revelations there, but sometimes it can be very useful.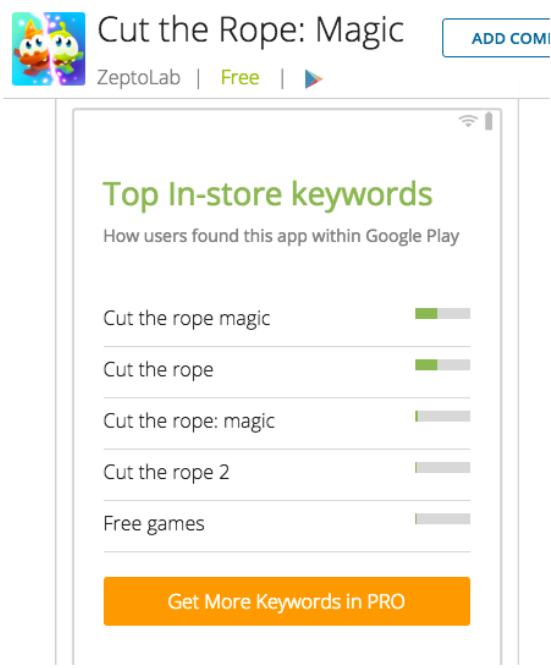 Unfortunately, SimilarWeb provides data only for Android apps. However, in most cases, it will be enough to get a decent sense of how the app is getting new users.
Where do competitors acquire traffic for their apps?
This question should probably be of interest to those who promote their apps using advertising networks. Finding new traffic sources and witty approaches for popular ad networks is the only way to survive in a super competitive mobile market with limited traffic sources.
If you are interested in whether an app engages in paid acquisition or not, you can use Ad Intelligence by Sensor Tower.
Ad Intelligence is a paid service, but you can obtain some limited information for free on the app's page. It can help you find out which apps use which ad networks tracked by Sensor Tower.
Here are a few examples of things you will find in Ad Intelligence:
War Robots by Pixonic uses Adcolony and eight other ad networks.
Gardenscapes by Playrix runs ads on Vungle and 11 other ad networks.
FaceApp uses Facebook ads and three other ad networks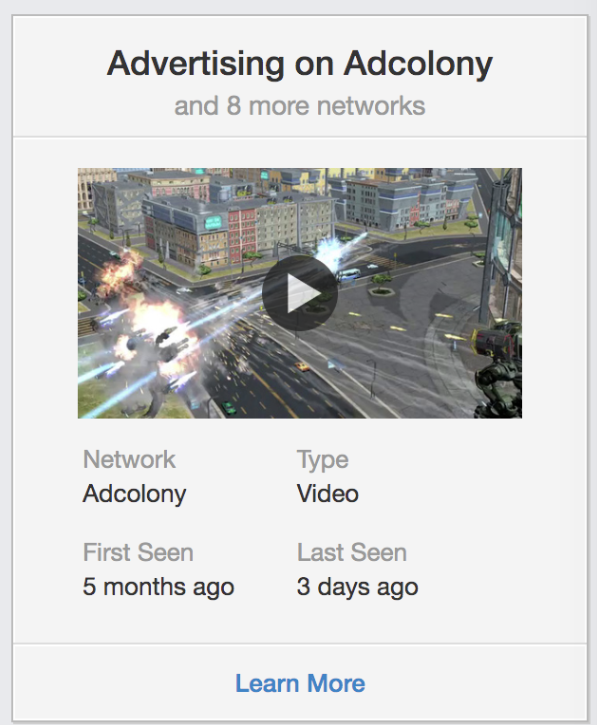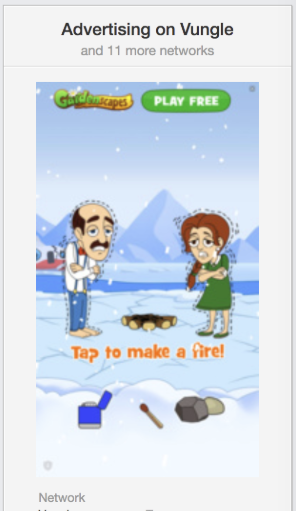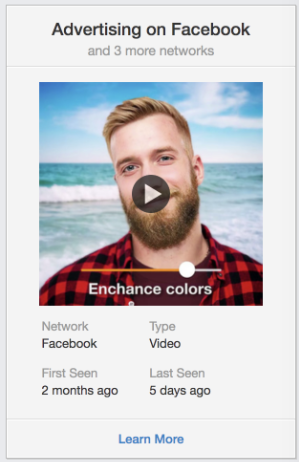 There are a few more services that allow you to track competitors' advertising activities:
1. WhatRunsWhere: I've known about this service since their beta test, when they provided free access to the service. Since its official launch, WhatRunsWhere has become a paid service. WhatRunsWhere allows you to see where a target app's ads are placed, what they look like and what their key metrics are.
2. You can use Apptopia's ad intelligence product.
3. App Annie launched a similar service after acquiring Appscotch in 2016.
ASO (App Store Search Optimization) and tracking a competitor's app
For many apps, the main source of traffic are app stores. People find apps using search, recommendation mechanisms, featuring, etc.
The following services will help you find out the ranking keywords for each app and how they change over time. The services will also help with things like which apps top the charts, featuring in app stores, and the search result positions of your own and your competitors' apps:
More useful tools to explore your competitor apps:
What is the value of finding and studying app metrics of competitors?
I really like studying the numbers behind different apps.
First, it's amusing. You find data that everyone usually tries to conceal.
Second, it is a very good tool to estimate the approximate size of the market segment you are interested in and understand whether there is a way to enter this market.
Third, such an analysis often allows you to find a lot of invisible insights behind a product's success. Sometimes, the products are similar in terms of downloads and audience, but their revenue is drastically different. It's a good starting point to conduct a deeper investigation of their monetization strategies.
Say you see a sudden growth in the downloads and revenue of a competitor app. Analyzing metrics will help you better understand what they changed and how they achieved the sudden growth.
After reading this article, I suggest you spend a few hours to explore your competitors' apps using the services that I covered in this article. I am sure you will find a lot of things worth investigating.
Did Telegram have 200M MAU in March 2018?
I really like Telegram as a product. I've been using it regularly for quite a long time.
In March 2018, Telegram announced it had 200M monthly active users (MAU).The news spread like wildfire across all the first-tier mass media.
Let's check if Telegram's monthly active audience is actually 200M users.
The graph below shows the growth of the Telegram's audience based on their public announcements.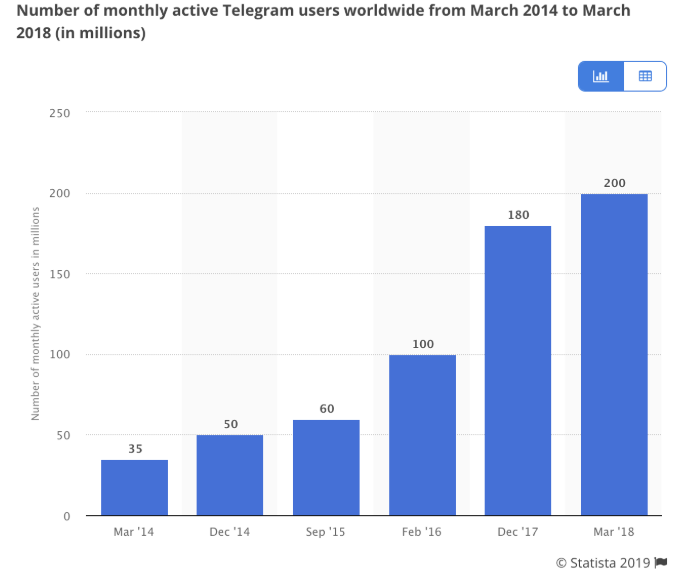 Considering the data released in September 2015 was true, then Telegram must have increased its monthly audience by 140 million active users in 2.5 years.
Based on the data provided by https://datamagic.rocks (a tool that estimates downloads and revenue for apps), Telegram was downloaded ~140 million times worldwide between September 2015 and March 2018.
If we assume that Telegram has 60% long-term monthly retention, then these 140 million downloads would convert into 84 million monthly active users.
Assuming that none of 60 million users Telegram had in September 2015 churned over the next 2.5 years, then Telegram's MAU would be 144M.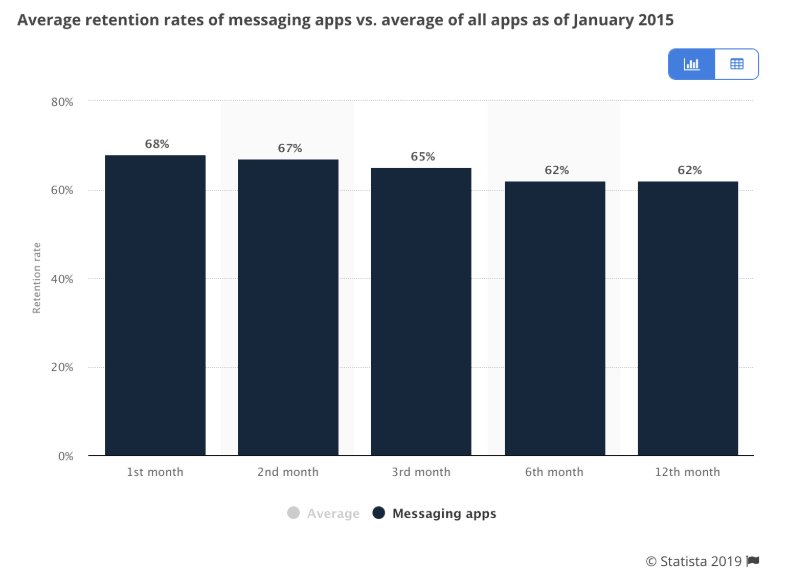 However, we have missed one important thing.
Telegram is big in Iran. It's one of the most popular apps there. But Datarocks doesn't estimate downloads for this country, so it underestimates Telegram downloads in this case.
According to Wikipedia, Telegram has 50 million users in Iran. It is not clear if it is overall number of downloads or registered users or active users. It's more likely that it is the total number of users and not MAU. According to Wikipedia, Iran has a population of 81M and it has ~30M smartphone users. Let's assume that all of them use Telegram. In this case the overall Telegrams MAU as of March 2018 would be 174M in the most optimistic scenario.
But more likely, some of Telegram's 60M active users from September 2015 churned and part of the 144M downloads over the next 2.5 years came from existing users who changed their smartphone. Telegram's retention is likely to be worse than average messaging apps as it is not the default messenger in most countries, and not all smartphone users in Iran use the app every month. So most likely Telegram's MAU was significantly lower than 200M in March 2018.
As you can see, looking at the data will help you fill in the blanks and read between the lines.
→ Test your product management and data skills with this free Growth Skills Assessment Test.

→ Learn data-driven product management in Simulator by GoPractice.

→ Learn growth and realize the maximum potential of your product in Product Growth Simulator.

→ Join our discussion on LinkedIn. New topics to talk about every week.